【ツアー例】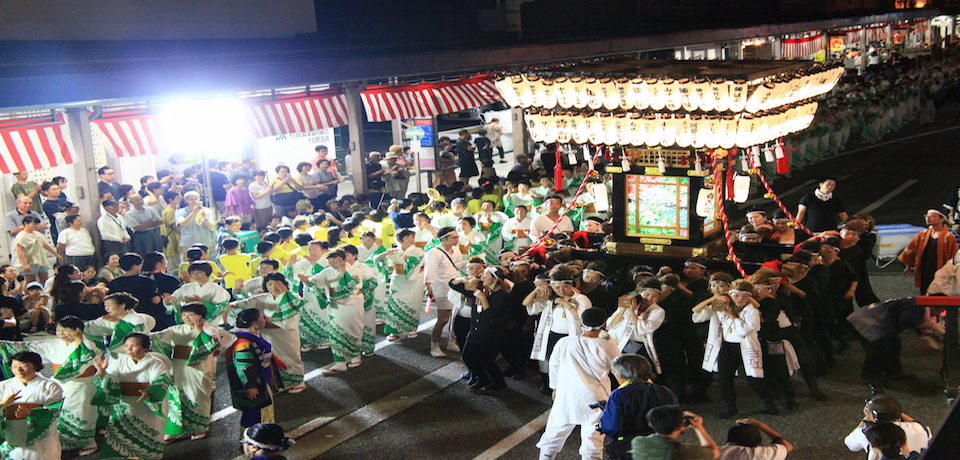 LIMITED OFFER! August 25th ONLY Yukata Night Out and Dancing at Niigata Oomatsuri Festival
The festival season is in the air! Come and experience a one of a kind festival in the Niigata Prefecture, the "Tokamachi Oomatsuri," and get into the festival fever like the Japanese local!
Not only will you be part of the festival but you will also look the part where you can choose the kind of Yukata (Japanese traditional costume that most people wear when they go to festivals) for you to wear.
Your day will start with your guide who will be waiting for you Tokyo Station to take you to the Niigata Prefecture. You will be riding Japan's proud Shinkansen (Bullet Train) to Niigata.
Once you arrive you will first change into your Yukata! Choose from your favorite!
Before you move to the festival area, you get to taste one of Niigata famous Japanese sake "Kakurei", from the Aoki Brewery, and talk to the people working at the brewery and get to know about Japanese sake while tasting Japanese sake!
Once you arrive at Tokamachi, before the start of the festival look around and enjoy the atmosphere of the festival! Try out the stalls where you will see various food that Japanese people loves to eat during the festival and also small little games that you can try out. Then join up and meet with the local people to have a cultural exchange while having Dinner together. Of course your guide will be there to help translate for you!
Then for the main event the Tokamachi Festival, you will participate in the "Dai-Minyounagashi", which is a traditional dance the dancer performs on the streets, and then you will be able to watch the "Akashimantou", enjoying the rest of the festival.
After the festival you will change out from your Yukata and head back to Tokyo with the Shinkansen looking back at the wonderful time you had at the Tokamachi Oomatsuri!
Tokamachi Oomatsuri
The Tokamachi Oomatsuri is a festival with a long history from the Suwa Shrine that holds the festival to bring good harvest for the year. Now at night over 1400 participants will walk and dance on the street (Dai-Minyounagashi) and 10 big lantern floats (Akashimantou) would cover the streets mesmerizing the spectators.
Price per Person:
29,000yen/Adult
28,000yen/Youth(aged 12-19 years)
16,000yen/Child(aged 6-11 years)
Japan Rail Pass User Price:
10,000yen/Adult
8,670yen/Youth(aged 12-19 years)
6,000yen/Child(aged 6-11 years)
*Child under 6 years old cannot join the tour.
写真提供:(一社)十日町市観光協会
[display-posts tag="お勧めのツアー(インバウンド)" include_excerpt="true" excerpt_length="42″ excerpt_more_link="true" image_size="large" posts_per_page="3″ category_display="true" include_date="true" date_format="Y/m/d" wrapper_class="gen"]